---
If you're looking for auto serving in Sussex, NJ, then you've come to the right place. At Franklin Sussex Hyundai, we have a top-notch Hyundai service center where we can take care of all kinds of auto maintenance and repairs. Below, you can learn more about what our service center has to offer.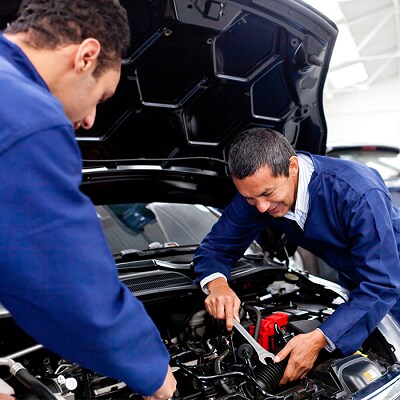 Why Choose Hyundai Auto Service?
Certified Technicians and Expert Service
When you bring your car to a Hyundai auto service center, you can get the expert auto service your Hyundai needs to stay in great shape. At our Hyundai service center near Newton, we have a team of Hyundai-certified technicians who have Hyundai-specific training. They know the ins and outs of each model, and they know the best practices for taking care of your vehicle. We can provide the specified service your car needs to perform at its best. Whether your Hyundai needs an oil change, brake repair, tire change or just about any other service, you can trust that we'll get the job done right.
Maintenance Schedule
Every vehicle has a recommended maintenance schedule; this schedule lets drivers know how often their car needs auto service in order to stay in great shape. Your owner's manual will tell you what your recommended service intervals are. Additionally, you may need to adjust those intervals depending on your driving conditions and habits. Your technician can help with that. At our Sussex Hyundai service center, we can help you determine the maintenance schedule that's best for your car.
Vehicle Recalls
Every once in a while, you may see a Hyundai recall; these vehicle recalls alert drivers to potential safety issues with their vehicles. If there's a recall out that affects your Hyundai, be sure to have it taken care of right away, so your car can keep providing a safe drive. You can bring your car to our Hyundai service center for any necessary recall repairs or replacements your vehicle may need. We will take care of those repairs and replacements for you, using genuine Hyundai auto parts and expert service to make sure your car is in great shape and ready to get back out on the road.